« Terug naar overzicht
Lentink present at open days AT Techniekopleidingen
Tuesday, January 29, 2019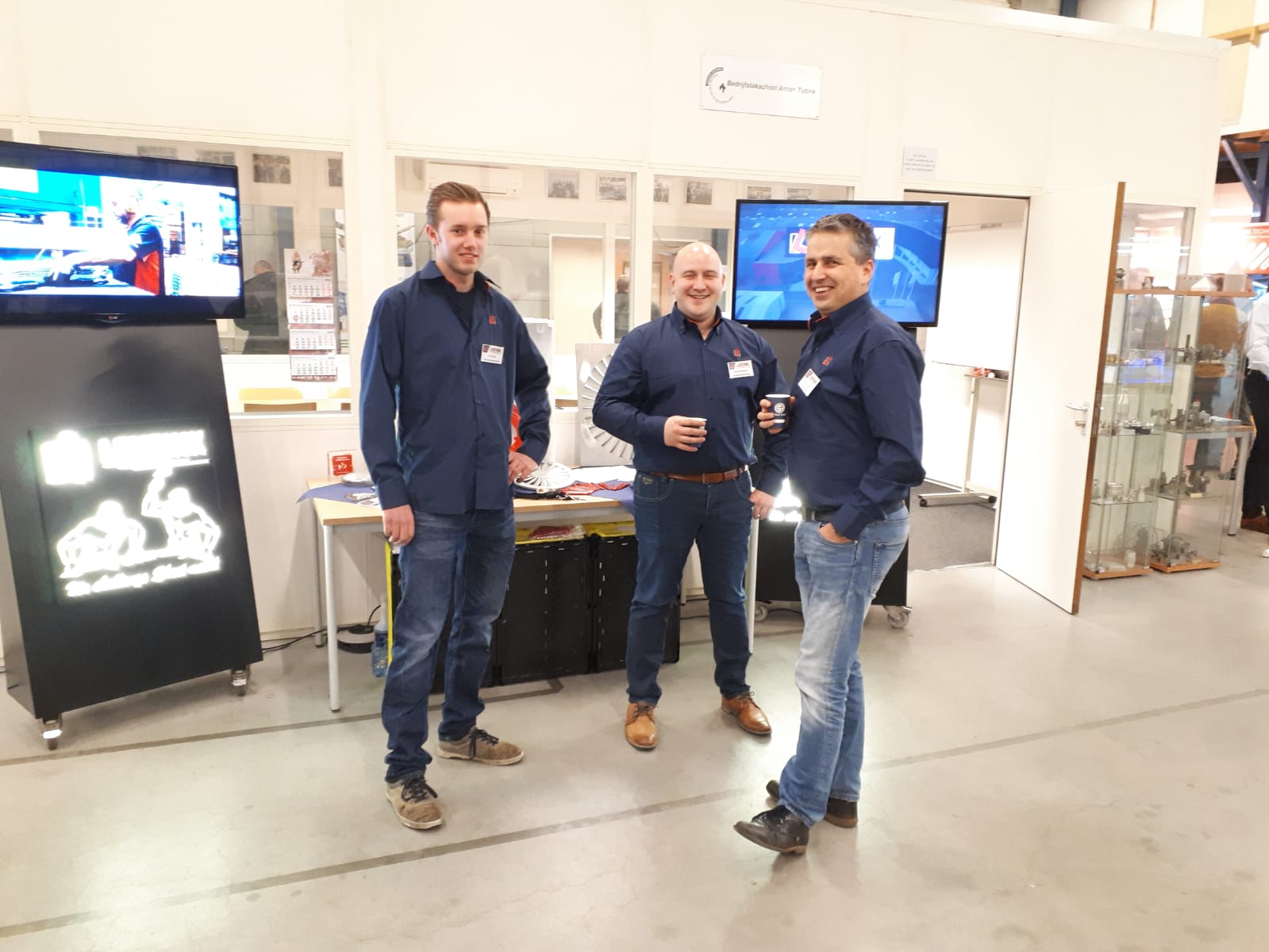 On Friday 25 and Saturday 26 January we were present at the open days of the AT Techniek courses in Terborg.
With great enthusiasm, Lentink participated in the open days of the AT school. Both days were very busy, which led to a visitor's record this time. We had plenty of talks with potential students from the AT and with that possibly our future trainees at Lentink. Our stand, however, also attracted the attention of job changes / improvers and other interested parties.
Young people were personally approached and informed by Lentink employees. Jeroen Gesink of Lentink-HRM has ensured that everything was arranged to give young people a clear picture of the many possibilities within Lentink as a company.
There was information available about day programs level 1 and 2 Mechanic Mechatronics, Machining, Construction Worker, Sheet Metal Worker, Assistant Operator Production Engineering and on business training Lassen, Metaaltechniek, Verspaning, Mechatronica, Safety and Tailor-made programs.
Anton Tijdink Technology training is important for maintaining the metal industry in East Gelderland.
Business
Anton Tijdink Technology training has arisen from the business world. Now 30 years successful in training level 2 and 3 students within the metal, with now more than 80 member companies (All metal companies in our region). The program has two variants: a BBL program in which you are employed by one of the affiliated member companies or a BOL track where you have internships with affiliated member companies.
Lentink is one of those 80 companies that support the AT school. Interns are always welcome at Lentink.
Did you miss us and do you want to have another conversation? Feel free to contact Jeroen Gesink, so that we can make a personal appointment and we can show you what Lentink has for you in our house in Varsseveld!
See you in Varsseveld!