POWDER COATING
Lentink has been powder coating materials over more than 35 years. The new powder coating machines uses the latest technology in powder coating developments with regard to environmental, quality and cost-effectiveness demands.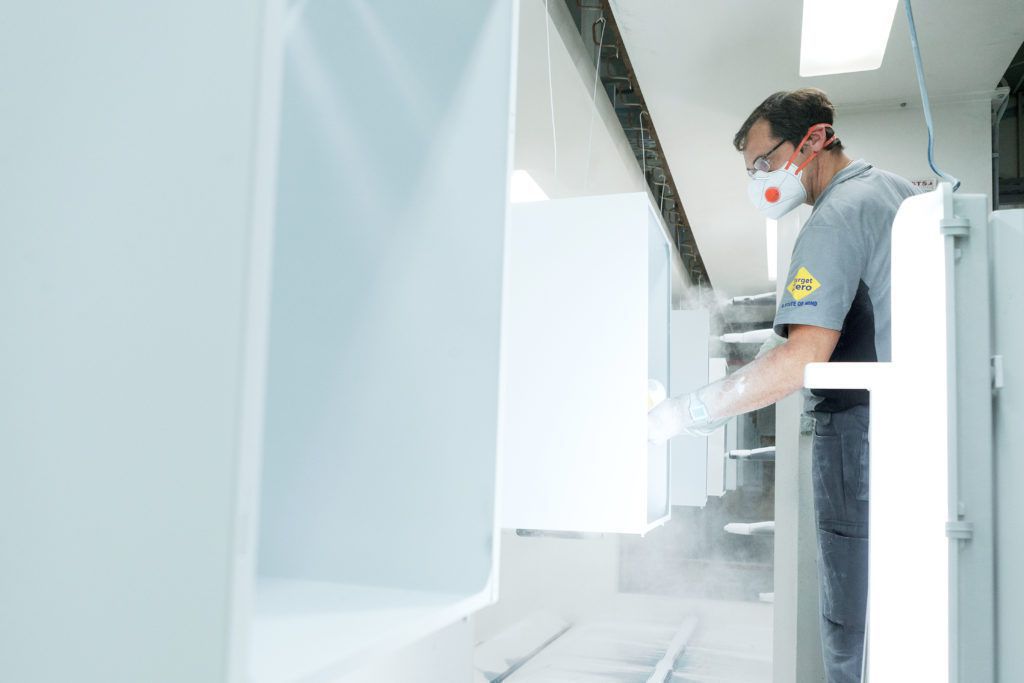 AUTOMATED DEGREASING
Many of our customers require their products to be degreased before delivery. Our automated degreasing cabin lines thoroughly clean the products in an environmentally friendly manner.
AUTOMATED SHOT BLASTING
By using stainless steel shot peening with a 0,2 to 0,3 mm dimension, we can give stainless steel products a smooth surface. Shot blasting creates a light crystal effect resulting in an homogeneous surface.
BRUSHING / POLISHING
Lentink can polish or brush your products, giving a very fine effect to the stainless steel. The Costa automatically deburrs and grinds products to the desired end result.
THE VIDEO SHOWN HERE UNDER GIVES AN IMPRESSION OF OUR SURFACE TREATMENTS.