« Terug naar overzicht
The barometer
Saturday, February 13, 2021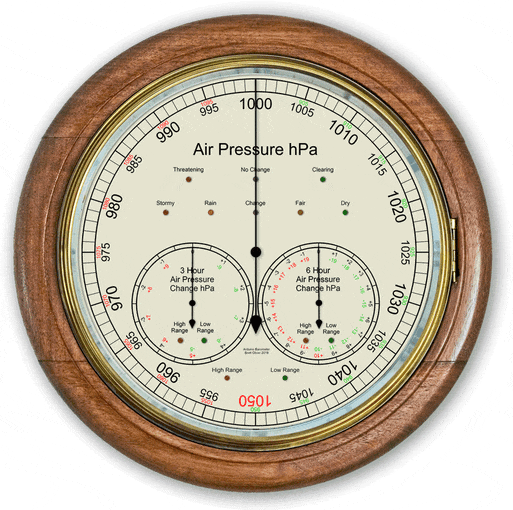 The barometer: state of affairs regarding Lentink
Preface:
Lentink regularly informs those interested in Lentink as a company with publications such as this one, by keeping them informed of current and upcoming developments. Given the current winter conditions, we have called this edition the "barometer reading" this time. This refers with a wink to the weather of the moment, but of course also to the state of affairs in our industry. At the time of writing, we at Lentink are busy making all access roads free of snow. There are also some internal issues that need to be tackled due to the heavy snowfall, such as a failed central heating boiler and snow on the roofs. Roofs and skylights that are heavily loaded by the weight of the three to four meter high snow mass on them. Part of our roofs are and have been cleared of some snow dunes as a precaution.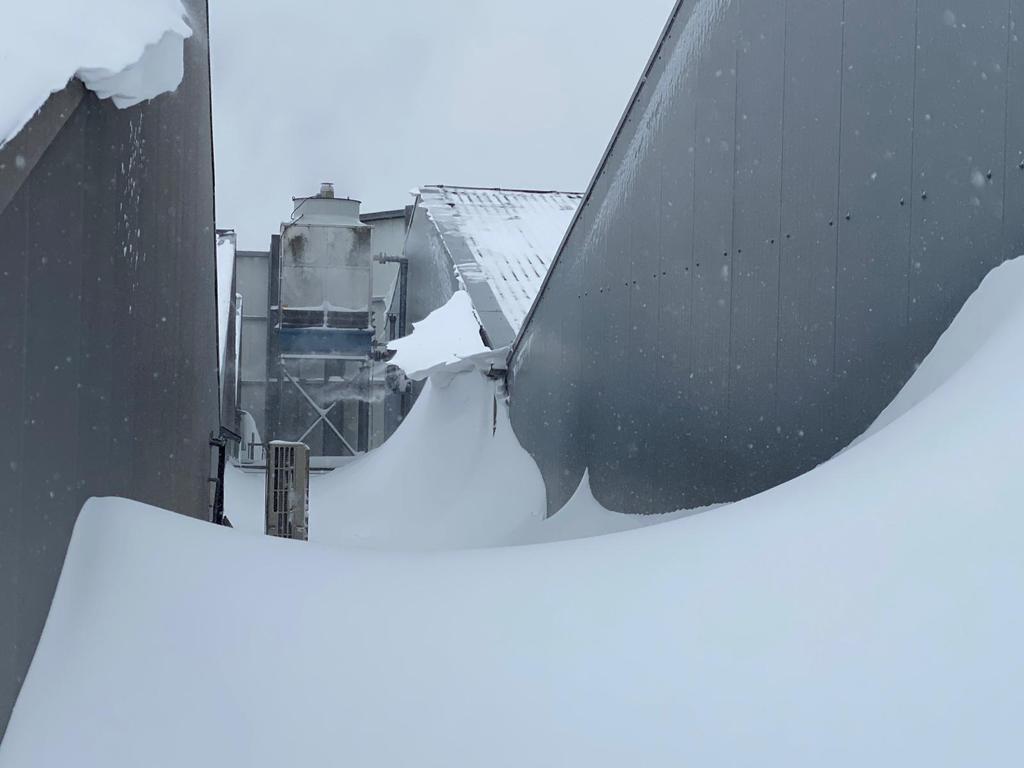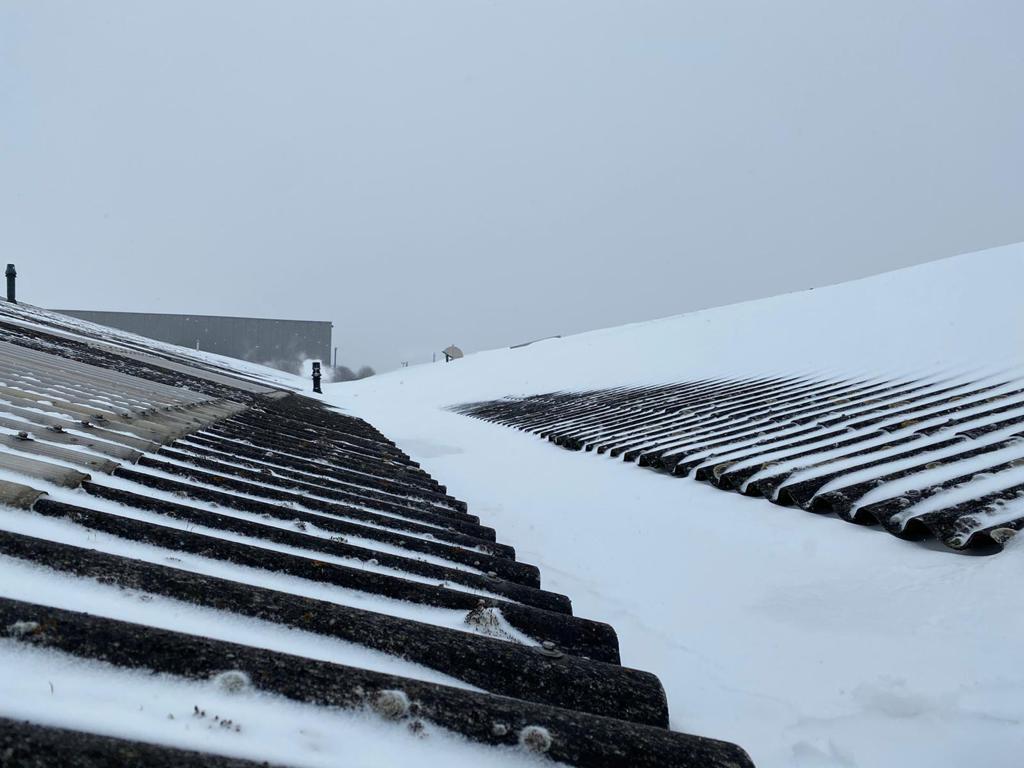 A family business; shoulder to shoulder shoveling snow with your people.
Continuity:
In an earlier publication of March 2020, we tried to share with the readers of the article how Lentink as an organization continues to positively advance in these corona times and how we deal internally and externally with the measures and consequences of political government decisions that have direct consequences. for us all. Based on the national and European measures imposed on us, Lentink tries to constantly make adjustments and, as far as possible, to estimate where new measures must be taken internally to ensure that production continues as smoothly as possible. The 24/7 challenge for Lentink to keep customers satisfied with the quality and numbers to be delivered is not made easier by the corona conditions. At the moment, Lentink is partly dependent on the extent to which customers can continue to put together their products with the various purchasing components that they source from China. If they do not receive those parts on time or not at all, they cannot finish their products on their own production line, with the result that they do not need new metal products from Lentink, because their production line has come to a standstill. We are therefore increasingly hearing the sound that large companies have literally been forced to face the facts by the corona, because we have all become too dependent on products from the Far East.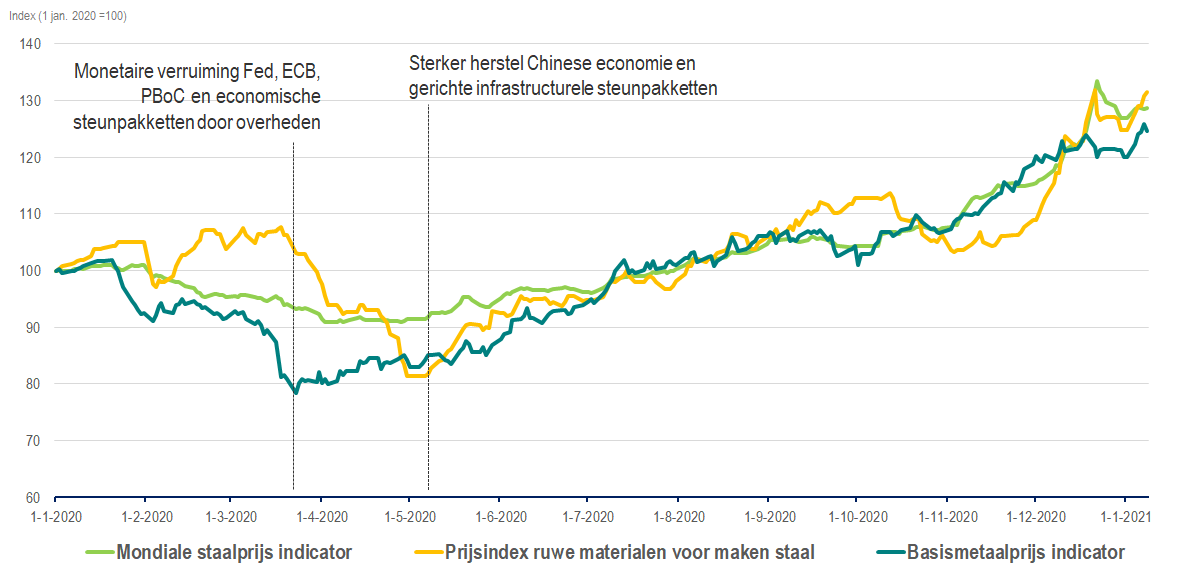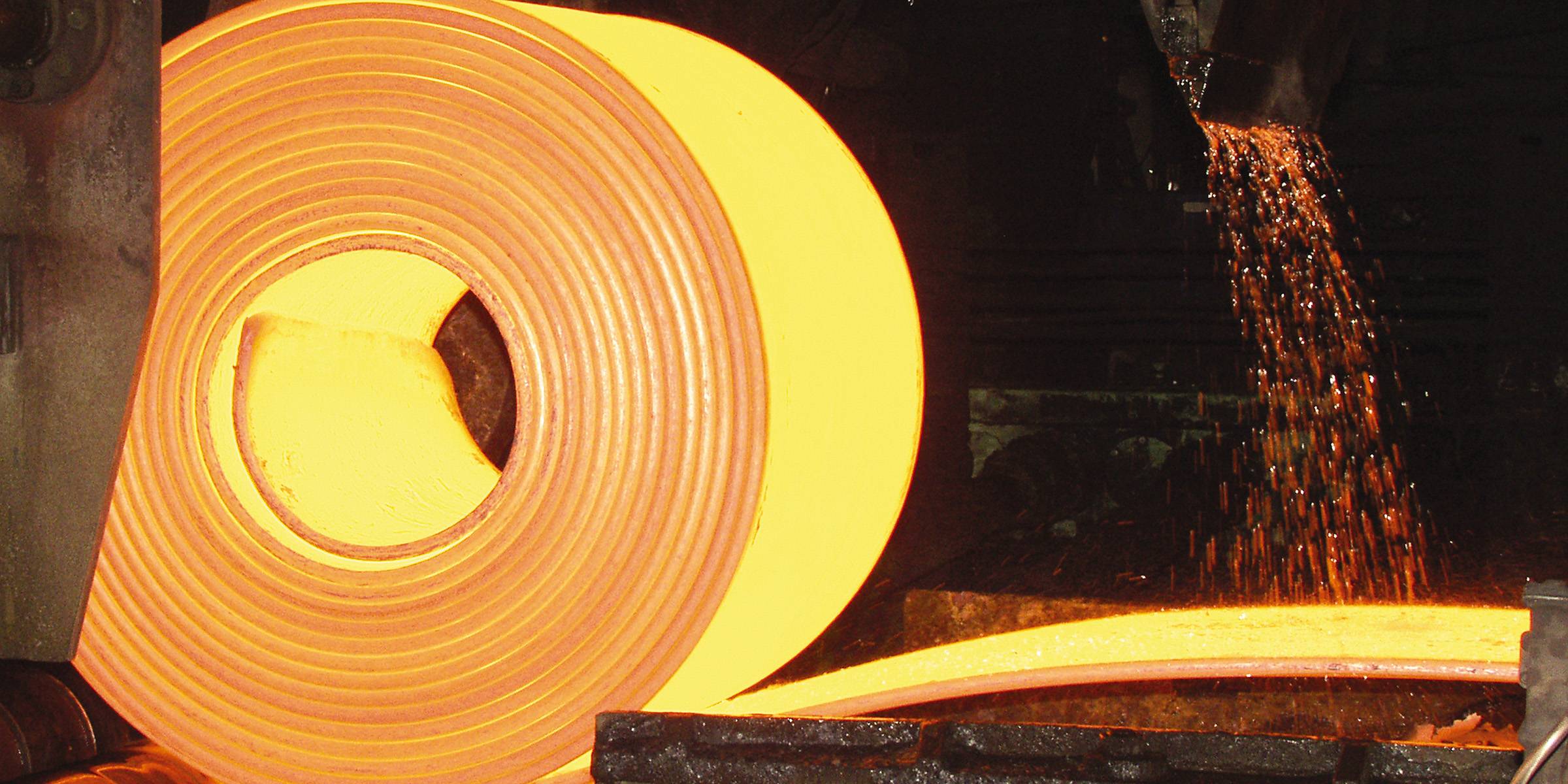 hot steel roll after first rolling out of blast furnaces
Purchase prices and raw material:
Unfortunately, a new problem has emerged in the industry from the end of 2020: obtaining large quantities of crude steel for current production. Material prices were already on the rise at the end of 2020, but actually getting it delivered is proving to be an even bigger problem. Lentink has tried to hedge itself early at the end of the year by securing enough material (steel) under contract for its customers, but where contracts are literally currently on the verge of being torn apart, we have a new challenge worldwide in order not to halt production. At the time of this writing, Lentink still manages this problem together with its suppliers. Even for Lentink customers who also consume a lot of raw material in their production themselves, Lentink is currently calling on the purchase of raw material materials to get metal coils and plates organized for them. Our large customers also seem to have great difficulty in meeting their material requirements for this year. If we look beyond the raw material of metal alone, we see the tendency that everything is becoming more expensive, especially tools for production, wood, plastics and purchased parts. At the moment machines for production can again be bought at a reasonable price, because most entrepreneurs are leaving their investments for what it is for the moment.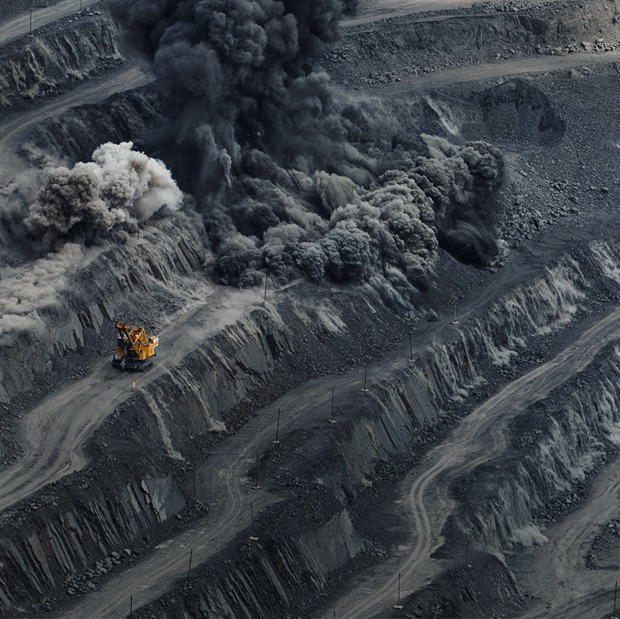 mining of ore
Investments:
Under normal circumstances, Lentink would also release the necessary investments for this year, just as in previous years, but the confusion of the second corona year ahead of us makes it very difficult to make the right decision. Which decisions are currently the right ones within our company and which are not? Do you want to skip a year, or do you assume that we will soon (?) All be catching up in the economy? But if the corona is going to last another year or more, with all the government restrictions on society, then what? Under normal circumstances, Lentink would, for example, invest in a new laser with a renewed plate warehouse for this year, as well as the further expansion of our second paint line with robot units. The current uncertain economic climate does not make things any easier for entrepreneurs. Not even for Lentink. Various financial choices have to be made in advance, and only afterwards do we all know what the right choices would have been, if it all turned out differently ...

6S communicate with your people in the department
Exchange of information through communication:
In the media we read, see and hear how people react to the current circumstances, with the extra lock-down including the curfew restrictions. All of us around us notice that people are more irritable and some also have a shorter fuse, but we must all try to manage that as well as possible. Keep talking to your people and do not stand still, continue to build on the employees within your company, that is our position. Talking about policy matters with regard to the corona, but also further addressing improvement actions within the company that had already been initiated or were planned to be started up. Give people new challenges to focus on so that they have something else to think about than continuous corona. Lentink continues internally with the 6S working method. This is aimed at improving the organization with the "own" workplace as a starting point. The employees are all very enthusiastic about further optimizing their own workplace, given the positive results. The involvement with 6S is increasing for every employee in his department, they become aware of their own working and living environment. Working in projects with our people also gives a good picture of what is currently going on in our society, but also that people like to pursue this in a positive way with a lot of involvement. It is something different than the constant (depressing) talk in the media about corona. Our people and we together experience these improvement actions as a positive sound in these strange times. Partly due to the actual implementation and application of those improvement actions at our workplaces, a positivity arises in their daily work environment where they still spend a large part of the day together.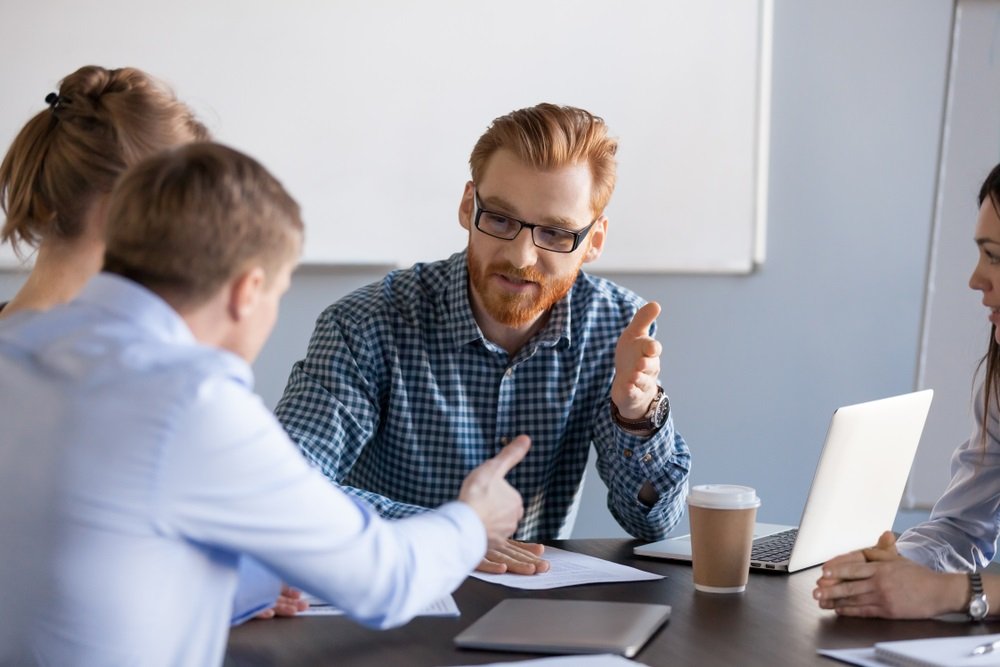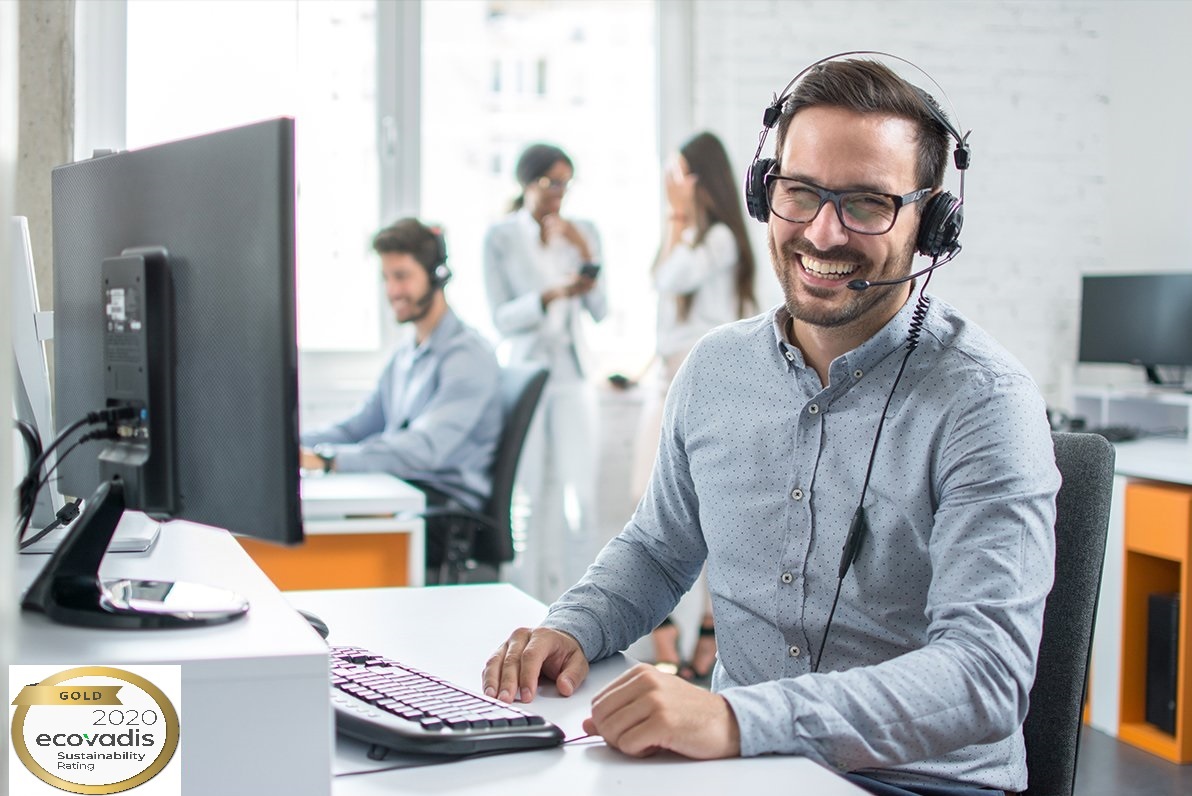 Communicate with our customers and suppliers through Microsoft teams
New projects:
Working from home as "the new normal" for people with office jobs such as; sales people, buyers, engineers, developers and project managers to name just a few examples. Collaborating in a "team" via Microsoft teams is currently one of the ways to communicate with each other remotely from a home workplace or according to the old normal, from the own office chair at the company where one works. Whereas before a year ago people still physically gathered together, meeting after meeting, they now slide "together" on the screen of Windows teams, for example. That is still possible and allowed there. 😊
Lentink has always had a continuity of price requests, but in the last 10 months the amount of requests has more than doubled. Given the many requests, our customers are running many new projects, so we can assume that our customers will also continue to work on the basis that normal life should start again in the not too long time, so that the consumer will start consuming again. At the moment, the tendency is for consumers to save money instead of spend it. Consumers are buying less and less, consumers are experiencing an uncertain economic situation and that is not good for the economy. Let us all work to continue to look positively ahead in this difficult period, and when the government starts releasing everything step by step, after the vaccinations, we must all make sure that the economy will catch up again by pumping the money around in our economy.

As an owner personally involved, that is the strength of a family business
We are ready for customers:
Lentink as a team is ready to serve existing and new customers. Lentink, a family business through and through, gives the customer that personal attention and unburdening to the extent desired by the customer. Due to a lot of technical knowledge of the possibilities with metal, we try to show the customer as much as possible the advantages of the right production method choices. We produce large but certainly also many small (er) products for various customers in Europe. We supply our customers daily with large and small series of products, much is possible with Lentink by appointment. Products can often be developed more cost-effectively and qualitatively better by discussing this with each other. Lentink's technical advice is ultimately intended to maximize the benefit for the customer over competitors.
Everyone is of course welcome at all times at Lentink in Varsseveld for a no-obligation (technical) conversation. We wish everyone a healthy and corona-free 2021 .