A project is an activity, limited in time and resources, to create something. It is distinguished by its one-off nature of a program or process. A project is usually carried out in collaboration with different people, organizations and suppliers. The project is usually recorded in a project plan and arranged by project management.
Erik Walter prefers to work on a tenth of a millimeter. Everything as accurate as possible, even if it is not requested!
How did you end up at Lentink? Was it already advertised for technology or in another way?
I had been looking for work for a while in 1982 when it was suggested from the circle of acquaintances to report to Lentink & Goetheer in Silvolde, you never knew. When I reported to Mr Goetheer (the director) that he did not need anybody, I went back home with unsolicited matters.
The following weekend that knowledge asked if it had turned out to be something in Silvolde, I said no they didn't need me and there wasn't much work. Wait a minute, said that knowledge. A week later I was able to report to Mr Lentink, I could start that day immediately!? When Goetheer saw me walking in the factory later that afternoon, he shook with great his head to me
So I've been working at Lentink since 1982, that's long or not? You immediately know why I chose Lentink because there was almost no work in the area. You were already happy that you got or had a job.
What are your activities at Lentink?
My work is diverse. Of course I always work from order driven projects. I know my assignment and I know what is expected of me and my colleagues from different departments in order to subsequently satisfy our client. Now, for example, I am working on the newest heavy 150 kW heating boilers for Bosch in Wernau and at the same time I am constructing and building a laser cutting machine from our new customer in Winterswijk; BRM lasers. In the meantime I make programs & results for the laser and punching department for ourselves internally which my colleagues convert into programming language for the relevant CNC laser punching machines.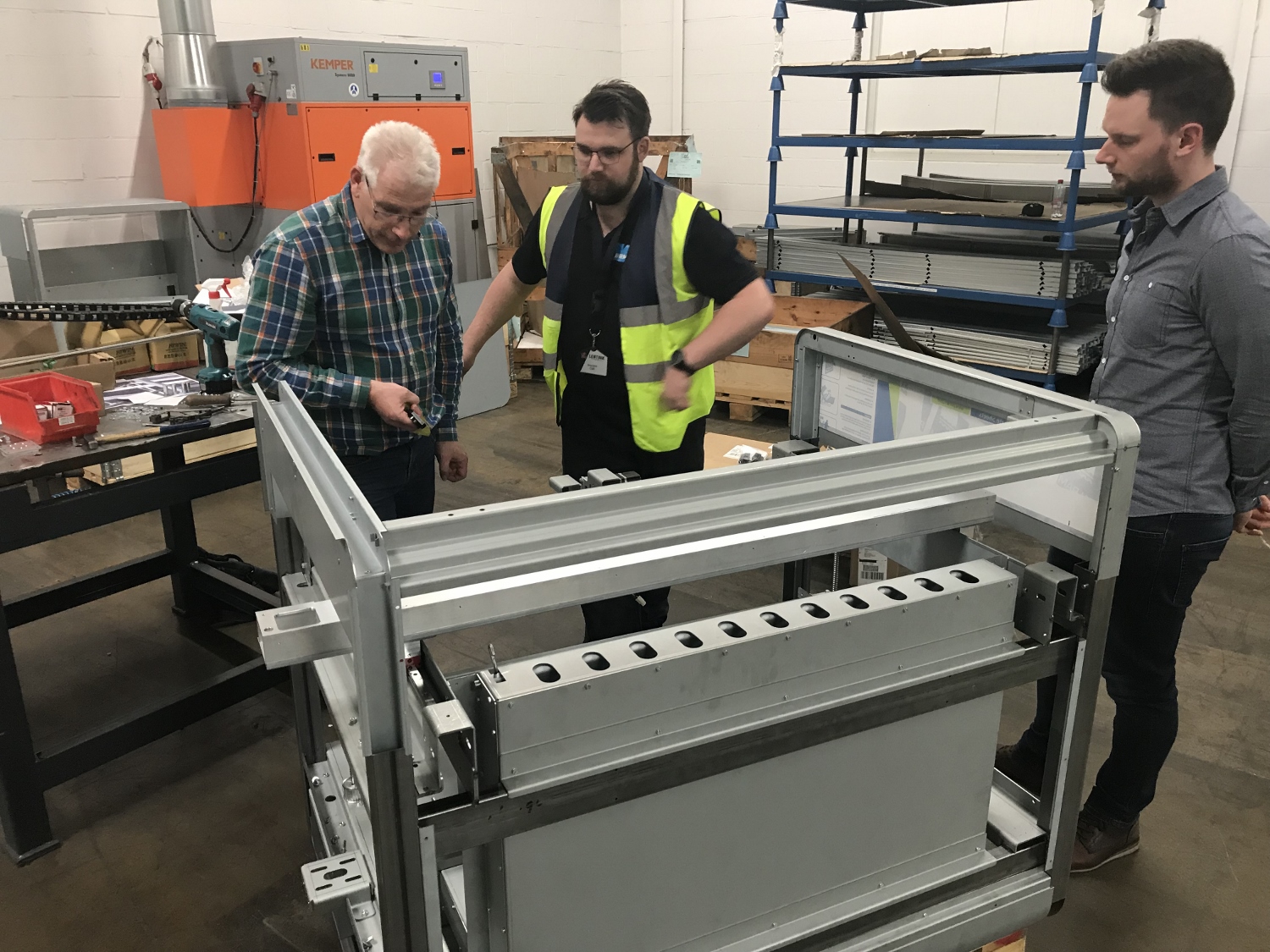 I also provide the correct receipt structure that serves as guidance serve for the internal production route that the parts must follow for production.
How do you like your work? Do you like the technique?
I have always loved technology and at home I am always busy with thinking up and making things. That comes in handy on the farm.
How is collegiality among each other? The atmosphere?
We have a good atmosphere throughout the company. Of course we sometimes speak clearly to each other about matters that need to go better or that have to be followed, but that is understood from both sides. You must be able to address each other about delivering quality in every form that you can imagine.
Everyone is ready for each other and usually picks things up on their own. If one does not understand technical matters, all the time is spent on properly explaining or informing the relevant colleague (s).
What are your personal interests and hobbies outside of work?
Well, actually I already indicated that, my farm. You are never done with that. I also help other people where necessary. Furthermore, I also like to go on holiday with my wife. I don't care where to go, as long as we can see a lot of en route.
How would you recommend people outside of Lentink to opt for technology?
Technology is never boring and especially now that I am building entire machines, these are great challenges for us. I fully commit myself to that and try to get the maximum out of myself and other colleagues to achieve the best possible product for the customer.
I am currently training a young colleague to master the things that I now manage for our company. It is great that two people are now going to carry this knowledge internally and share it at the final accountability level.
I am currently training a young colleague
It is also nice that he shares my affinity for technology. So I cannot give anything else than if you have any or a lot of interest in the technology, register with companies such as Lentink. At companies such as Lentink you work with your head and hands and at the end you have managed to create a beautiful product together with others.